Chiropractor Hythem Rahman D.C.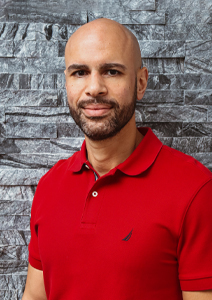 Dr. Rahman is the founder and partner of Fairwood Chiropractic & Physical Therapy. Over the past fifteen years Dr. Rahman has meticulously worked on improving the quality of patient care and patient outcomes.
Dr. Rahman comes from an unconventional chiropractic background being raised by a medical doctor father whose influence brought a unique scientific balance to the practice. When Dr. Rahman was in college he suffered with severe migraine headaches. When traditional medical routes could not help the problem he began to look elsewhere. He found Chiropractic and his experience was amazing as his problems improved greatly. He moved his career path from Medicine to become a Chiropractor.
While the traditional Chiropractic had helped alleviate his headaches and back pain the problems periodically returned. This is why Dr. Rahman started to research a more long term solution utilizing the latest science and research to develop Fairwood's unique system of Spinal Structural Correction combing the best of Chiropractic and Physical Therapy to create the long term results he felt his patients deserved. Later he furthered his education with as Fellow and Diplomate of Medical Acupuncture to help even more patients without the use of drugs and surgery.
Education
Dr. Rahman did his undergraduate work at The University of Michigan. He then attended Logan University in St. Louis to receive his Bachelor of Science in Human Biology and his Doctorate in Chiropractic. Dr. Rahman also received Fellow & Diplomate certifications from the International Academy of Medical Acupuncture.
---
Chiropractor Jason Peisley D.C.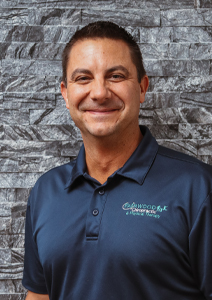 Dr. Peisley is the co-owner of Fairwood Chiropractic and Physical Therapy and the Founder of Fairwood Health & Body Transition. He has been helping patients locally and in Canada where he originated from, for over 8 years, with a variety of ailments including: conditions requiring sustainable weight loss, neuropathy, arthritis and acute spinal injuries. He has a fellowship from the RenaiSante Institute of Integrative Medicine with a focus on Nutrition and Anti- Aging.
Dr. Peisley has a wealth of knowledge including being a certified Acupuncturist. One of Dr. Peisley's favorite quotes is that "The body can achieve balance naturally." Dr. Peisley would like to remind you that we all have the power within us to change.
Education
2005 Fellowship in Nutrition and Anti-Aging – RenaiSante Institute of Integrative Medicine
2001-2005 Canadian Memorial Chiropractic College- Graduated Magna CumLaude
1997-2001 University of Windsor Ontario- Bachelor of Human Kinetics, Honors Movement Science
Family
Dr. Peisley is married to his wife Spring and they have three daughters; Miranda, McKenna and Madeline.
---
Tonya G. - Office Manager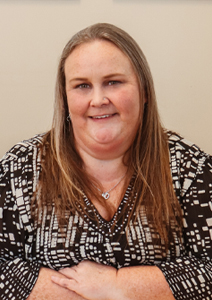 Tonya has worked with Fairwood Chiropractic and Physical Therapy since 2008 as the office manager and insurance liaison. Tonya is warm and friendly and makes all the patients feel like they are at home. She is the mother to her daughter, Caitlyn. Originating from Nashville, Tennessee, Tonya brings her southern charm and hospitality to our state of the art practice.
---
Kristi Robinson, P.T.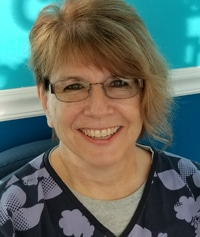 Kristi is a graduate of the University of Findlay's Physical Therapy program in 1998, but has been in the physical therapy field since 1990.
Kristi has worked in multiple environments including: skilled nursing, home health, outpatient, and traveling in Ohio to treat injured workers.
Kristi strongly believes and has tremendous success in treating patient with a holistic and all natural approach.
---
Hannah Overmyer - Physical Therapist Assistant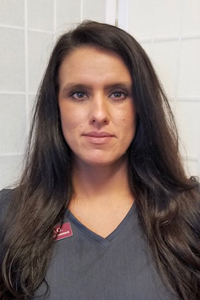 Hannah is our physical therapist assistant here at Fairwood Chiropractic. She earned her physical therapist assistant degree from Terra State Community College in May of 2018. Hannah has a passion for helping others recover from injury and live life pain free. Outside of Fairwood she enjoys spending time with family and friends, camping, and weight lifting.
---
Chelsea Bollenbacher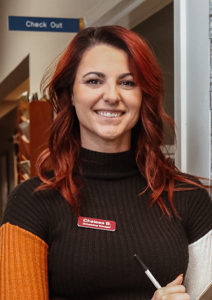 Chelsea grew up outside of Bowling Green, Ohio. Chelsea has been riding horses her whole life and continues to show. She went to college at Mercyhurst University where she majored in Hospitality management and played volleyball. She came home and coached volleyball at Eastwood High School. She currently is a dog mom to an Australian Shepard and enjoys helping and seeing patients improve and Fairwood!
Monday
8:30am - 11:00am
3:00pm - 6:00pm
---
Tuesday
9:00am - 11:30am
3:00pm - 6:00pm
---
Wednesday
8:30am - 11:00am
3:00pm - 6:00pm
---
Thursday
9:00am - 11:30am
3:00pm - 6:00pm
---
Friday
By Appointment
---
Saturday
Closed
---
Sunday
Closed